3 Ways Your Leaky Drain Line Costs You Money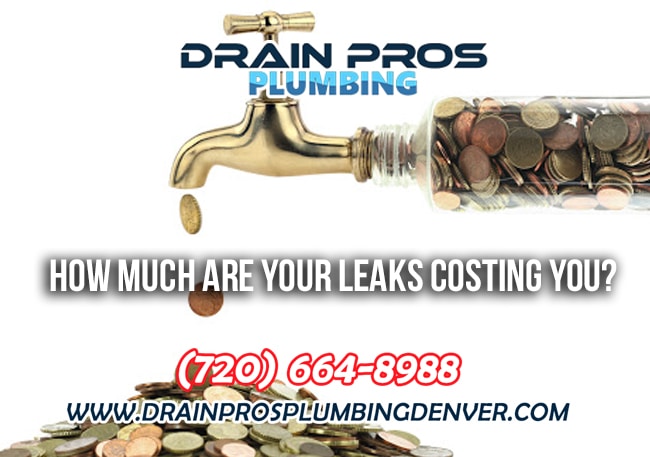 Plumbing problems are usually ignored and gone unnoticed. That is why the idea of a plumbing company visiting your place to check leaks and pipes may sound unusual. Maintenance on an annual basis is incredibly essential to ensure that your system is working well. It would also be best if you never ignored leaks because they can lead to more significant problems. For Plumbing Contractors Denver, you can contact Drain Pros Plumbing.
Here are three devious ways that your sewer line could be damagingly impacting your home.
Your water bills leakages and water dripping can be a nuisance and cause grave danger to the house, walls, floors, and the entire structure. Water damage isn't about just drying up after the leakage or water; it does more than that. It rots away the wood, the floors, and where it stays for long, leading to long-term damage and costs. A small or noticed leak can result in high prices, so it is always better to consult a plumbing company on time. You should instantly call the professional company to come over the minute you see any pipe, shower, or nozzle dripping. It causes an upsurge in the water bill.
Damage to appliances
Drain and sewer lines often have routes underneath appliances in your kitchen and bathroom. Your kitchen and bathroom basins, for example, are linked to the rest of the plumbing in the home. This permits a leak in one site to spread and causes more significant damage through the rest of your house. It would be best if you looked out for the usual appliances like fridges and dishwashers. You may see indications of water damage in or around them if you have difficulties with your plumbing.
Roofs, windows, and doors
It won't occur to you to look for leakages around rooftops, windows, and doors, but they can be spoiled by water as thoroughly as any other portion of your home. Don't overlook these locations if you think you may have leaky plumbing. The rooftops tend to get damaged easily, and so the plumbers tend to check the rooftops. The roofs tend to have plumbing vents that need maintenance. Wreckages, bird nests, vegetations, snow, and other substances can block up these outlets and cause a blockage.
Drain Pros Plumbing is proud to serve Denver, with their plumbing skills. If you are looking for Plumbing Contractors Denver services, then you have nothing to worry about as we have got your backs! We have many other benefits as part of our maintenance program, so we have got it all settled for you. Call us today at (720) 664-8988 and avail our affordable and efficient plumbing services like no other in Denver.