PLUMBING SERVICES: COMMUNITIES REPIPE
Communities Repipe in Denver
Reliable Services & Exceptional Craftsmanship
Denver Re-Piping Specialists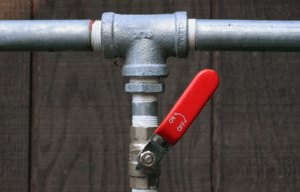 Are you looking for HOA communities repipe Denver experts? Home Owner Association (HOA) communities have to follow firm pipework and plumbing rules set both by the HOA and state guidelines. If you are concerned that your HOA community is not up to the standard or want to make over-all enhancements, call (720) 664-8988 to connect with the Drain Pros Plumbing Professionals. We assist HOA property managers in Denver.
Why people come to us for every repiping job they have:
Jobs finished in an appropriate & well-organized manner?
Free PEX repiping approximations
Lifetime guarantee on all work & materials
Reasons to Re-Pipe Your HOA Community
If you are a part of an HOA board, you should definitely talk about the repiping situation. With the HOA repiping community, you will get to avail a lot of benefits.
Re-piping, an HOA community, will help:
Stop leaks that can ruin your possessions
Keep preservation and overhaul charges low
Stop deterioration of adjacent pipework
Upsurge the community's overall value
In the past, galvanized steel or iron was used for manufacturing pipes, making them more durable. They were more durable but not rust-proof. They get rust over time, creating the need for repiping. As time passes, you should replace the steel and iron with other materials. It is the job of an expert to guide you about the ultimate requirement for repiping and repairing. Among the different pipe materials mentioned below, one can be the best fit for your house.
For over 15 years, Drain Pros Plumbing has served the greater Denver area with the uppermost quality fittings, products, and customer service. Our skilled specialists specialize in repiping, and no plan is too large or too small for us to handle. Our knowledge and competency will save you money and the pressure of leaking pipes, boiling showers, and more.
When we work on your apartment building, we will work as efficiently as possible to minimize disturbance to your occupants' daily lives. We keep our work parts as spotless and clean as possible and eliminate all remains each day. With our facilities supported by a genuine lifetime guarantee, you can rely on us to get the work done right the first time!
Putting resources into repiping is putting resources into the life expectancy of your home. Denver repiping services from Drain Pros Plumbing can give you the genuine feelings of serenity you have to guarantee that there are no current issues that could cost you a fortune not far off. Talking with an expert from a nearby repiping organization can let you know where your repiping system stands.
So, if you need repiping, then directly call Drain Pros Plumbing at (720) 664-8988 for affordable water intrusion detection and maintenance services. Quality of service is not compromised. We have a professional, efficient, and honest staff who will be ready at your service in no time. You can learn more about our repiping and leak detection services and how we can help you when you go through our Drain Pros Plumbing website.