Common Reasons For A Clogged Drain in Denver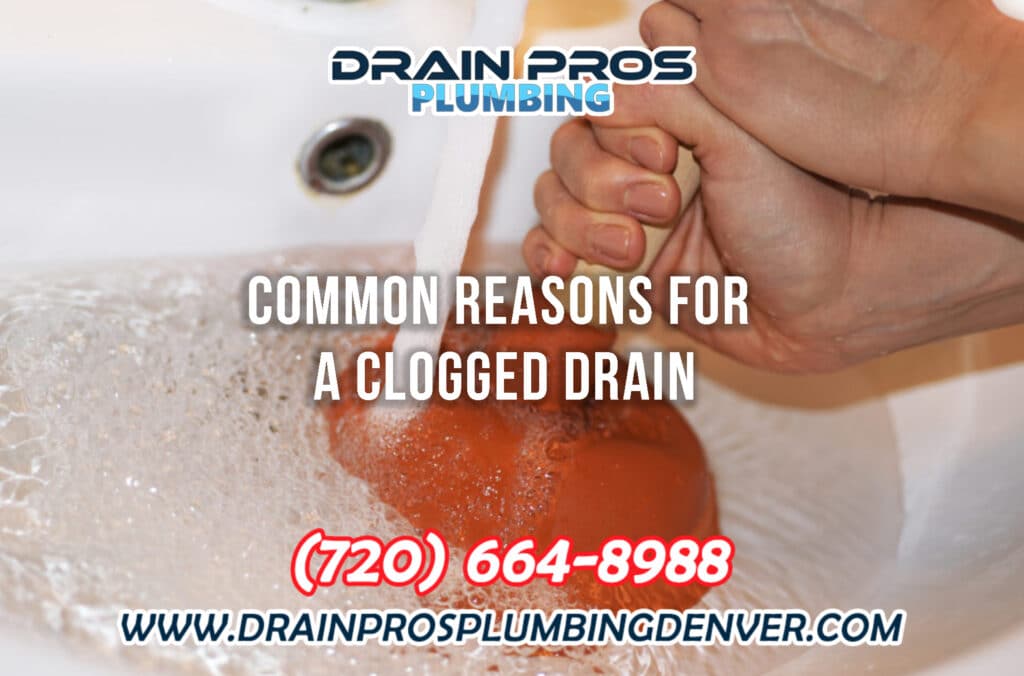 The drained clogs are a common observation that we encounter daily. We can take several measures like using a drain screen and plunger to fix them temporarily. These temporary measures won't hold for a longer time. You will soon find the need for professional Drain Cleaning services in Denver to clear the drainpipe. If you uncheck the clogs or ignore them, they can cause severe mildew or flooring issues.
For convenience, we have listed five common reasons for drain clogging along with precautionary measures for your help in this blog.
#1-Hair Strands
Hair seems small, but they have enough strength to form a drain clog. Hair strands get stuck at the curved drained pipe and create a hurdle there for other strands. In everyday observations, standing water in a bathtub and shower is also because of these small hair strands. To prevent hair clog, we recommend installing a unique strainer in the bathroom to stop hairs from entering the drain and forming a clog.
#2 – Soap Froth
Soap-Scum (soap-residue) creates drain clog in the bathroom and kitchen. Unlike hair, we don't have any strain to prevent it. The soap scum gets accumulated in the drainpipe, which prevents the flow of water. Hydro-jetting is common practice to get rid of the soap-scum clog. Although chemical usage isn't a friendly approach to resolving this clog, it reacts with soap-scums and causes corrosion to the drainpipes.
#3- Fats, oils, and lubricant
They are the greatest enemy of the kitchen drain disposal. In hot liquid form, these cooking leftovers look harmless. After it cools down, however, it forms a waxy substance that clings to drain walls. A better way is to waste the cooking residue in the trash. Only professionals can clean up this residue from the drain.
#4–Minor, loose objects
Accidentally knocked over or dropped items are among the most common reasons for drain clogs. Day-to-day usual clogging items include bottle openers, children's toys, balls, etc. These obstructions are challenging to clear up with a plunger or chemical, as you might need to recover them. Instead of running any water, it's better to avail services of Pic Plumbing right away.
#5—Tangible trash
Most of the time, non-organic garbage affects the toilets. It would help if you tried not to put non-organic waste material in the bathrooms. The non-organic waste material needs to put in the trash and avoid flushing it too. That will save you from headaches.
Drain Pros Plumbing is the right service for you
You can always contact us at (720) 664-8988 or fill out the contact details on our website so we can get in touch with you. We are known for providing the best Denver Drain Cleaning services at your doorstep. If you ever encounter a drain related issue and need an expert's opinion, then we're just a call away.