How Can I Keep My Bathtub and Sink Clean?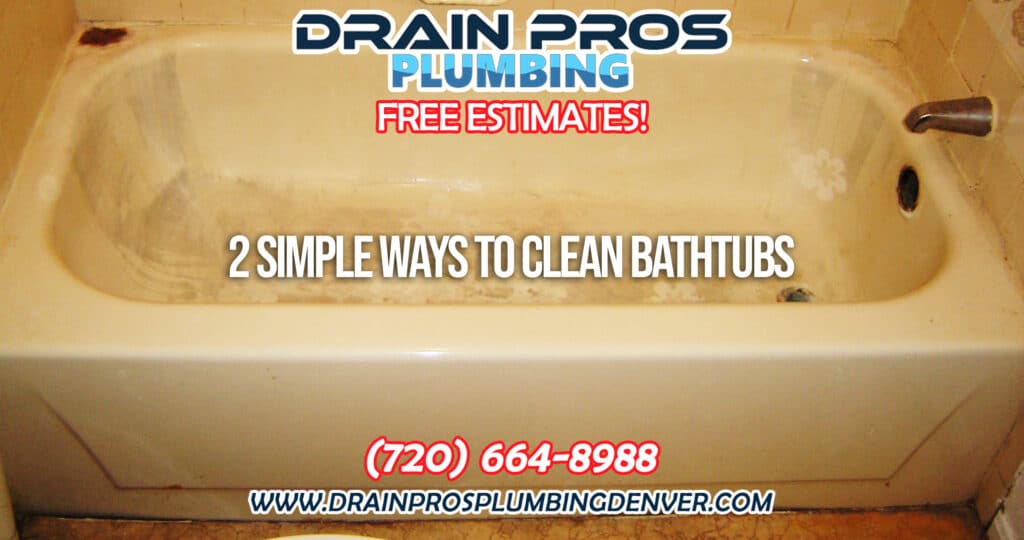 As an old quote goes, 'The first impression is the last impression'. It's the first impression of a place, person, or product that usually sticks into one's mind. Have you ever wondered, what draws your first impression? 
It is the presentation that usually forms the first impression. Being vast and spacious would however give a very good image of your home. But when guests visit the loo or washroom, it is when they actually form their real impression. A washroom with sink or tub surface turned yellow, soap stains everywhere; Would you be considered a civilized person? Though you might possess a lavish home, it's grace would fall to zero.
Keeping the washroom and kitchen surfaces clean is important for both hygiene and presentation. It also affects the drain and in many cases in Denver results in hiring professional sewer cleaning services. Though Drain Pros Plumbing provides you with cheap and best plumbers in Denver, it is better not to ruin your image and waste your money.
The following are 2 simple tricks that you can use to clean sinks and bathtubs by yourself and save your cash.
Spray, Wipe, and Rinse.
A very easy, cheap yet effective method is to fill a spraying bottle with boiled water to its half and fill the other half with vinegar. Remember to leave a bit of space vacant so that the mixture can be shaken and mixed well. After the mixture gets ready, spray the surface of the bathtub and sink with it. Leave it for 15 minutes and wipe it with a microfiber wipe. Now rinse it with hot water and the magic is done.
Focus on Drain
It is said before cleaning your bathtub or sink, clear the drains attached to it. Because it is the drains that end up resulting in bad bathing tub and sink conditions. The clogs of hair, sticky material, or minerals combine together to narrow down the path of water. This results in a bathtub or sinks flooding, and that is when it gets its stains.
First of all mix half a cup of baking soda into a cup of distilled white vinegar. When the fizz shows up, flush the mixture into drains. Let it react for a while and wash it off using warm water.
After you are done with the drains, apply the all-purpose cleaner to the surface. Let it be for 5 to 7 minutes. Then use the washing brush to rub it well. Rinse it with tap water and wipe so it ties up. See the results for yourself. 
This method lasts for longer and also protects the drains, by eradicating means of clog formation.  It will save the money annually spent on Sewer line repair in Denver.
Conclusion
Cleaning the sink and bathtub may seem to be a bit of a hard task that requires discipline, stress, and time. You would get a bit exhausted by cleaning. But it is necessary in order to maintain the washrooms. 
If you follow the instructions correctly you might be able to prolong the gap between washing sessions. Try to rinse the bathtub and sink properly after each use. And also be aware to wipe off extra moisture off the surface. This will keep soap stains and grime from forming.
If you need assistance from a reputable plumbing service in Denver, get in touch with us today. We offer sewer cleaning, sewer repair, drain cleaning, water heater installation, hot water repair, and more!