7 Plumbing Fixes Homeowners Attempt But Shouldn't In Denver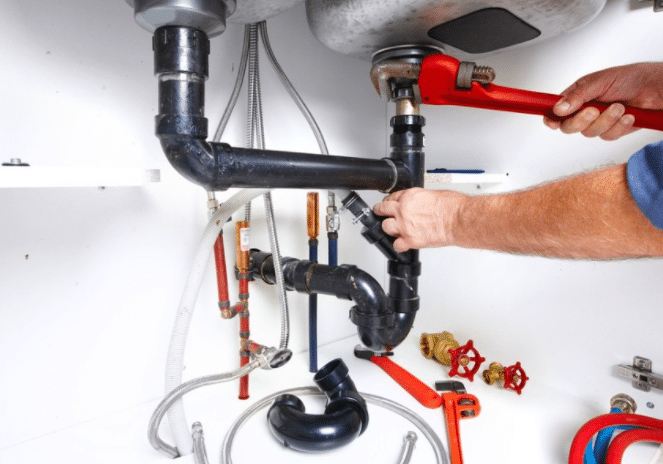 A gas leak is a dangerous hazard and one of the scariest things that can happen in your home. If you suspect you might have this problem, don't hesitate to call up professionals right away in order to ensure the safety of yourself and your family from an explosion or fire.
Here are seven plumbing problems you may think you can fix but should actually leave to the professionals:
Constantly Backed Up Drains
Do you have a home with constantly backed-up drains that lead to pooling water in the sink and tub or toilets with overflow problems? If so, you need to call professionals who specialize in clearing residential drains. It could be something as easy as soap buildup or food getting stuck in your pipes. However, if it's not cleared right away, there's a chance it will, over time, clog back up or, worse still – flood your house! This is definitely not something you want to risk by attempting to remedy on your own.
Is your toilet continuously running or making noises? If you think replacing the flapper valve will solve the problem, think again! Replacing a toilet is much more involved than just simply changing out parts. All of the piping in your bathroom needs to be taken into account because it may not be properly connected.
Water Heater Replacement & Installation
If your water heater begins to leak or just simply breaks, don't attempt to replace it yourself. This is a job best left for the professionals! When replacing your water tank, there are several things that need proper attention. It is best to call a professional.
Busted or leaking pipes are much worse than they seem. What appears to be a broken pipe repair job could turn into a complete re-piping of your entire system if not done properly.
Spigots are the parts of a faucet that enables you to control the flow of water in your home. Replacing them is not an easy job. The repair can be very messy, and leaky piping can lead to serious problems within your piping system.
Installing A Full-Home Filtration System
Installing a home water filtration system isn't something you should consider doing on your own. There are very specific design elements to installing this type of home filter, and it might require additional space under the sink, which you may not have available. In addition, if you don't install it correctly, you could damage your pipes or even cause them to leak!
Shower valves are very tricky to replace, especially if you have never done it before. In addition, the pipes leading to the shower valve most probably need some kind of repair since they are hidden behind walls. If you think you can handle replacing them on your own, think again! Our professional plumbers can help you out. 
Conclusion
Let Drain Pros Plumbing Denver take care of the plumbing services at your home. Call us at (720) 664-8988 to avail of our services in Denver, CO.