CORY MERRILL DENVER PLUMBER
Plumbers in Cory Merrill Denver
Honest, Local & Knowledgeable Plumbers
Cory Merrill Plumber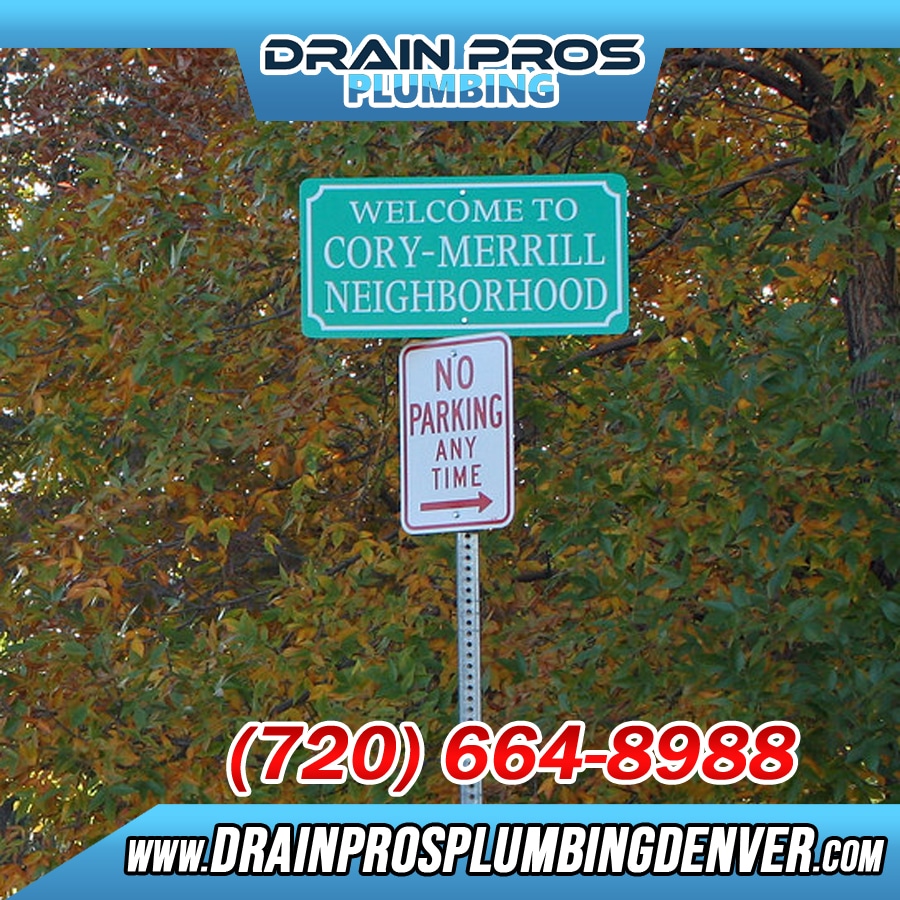 If you are looking for an experienced plumber in Denver, then trust only Drain Pros Plumbing. We have been in business for the past several years and take pride in the quality of our services and the expertise that we provide our customers with. 
If you are experiencing any plumbing issue, we can definitely help you out. We have some of the most knowledgeable customer service representatives who are glad to help you out by sending one of our plumbers directly to your home or business location and provide you with a free of cost estimate for our service. 
To provide you with the best and most accurate service, majority of our estimates have been specifically outfitted as per your individual needs, and are also able to accurately assess your plumbing issues. Furthermore, we have plenty of service trucks, meaning that we have multiple Cory Merrill plumbers who can address your plumbing emergency needs. 
Though we always prefer viewing the problem in person to allow our Cory Merrill plumber to provide you with the most extensive and accurate estimate, still our experienced plumbers can provide you with a fairly accurate estimate on the phone. 
We have been providing the locals with some of the most comprehensive plumbing services at some of the most market competitive prices since the past several years, and our customers love us for that. 
Whether it be a new toilet, sink, shower, a plumbing repair and more, the expert Cory Merrill plumbers at Drain Pros Plumbing can get the job done for you with ease. 
Before we start the job, we will provide you with free written estimates and professional recommendations on the brand, size and style of the plumbing fixture that will best fit your home and budget. 
Irrespective of the fact as to what type of plumbing repair you need, our Cory Merrill plumber will thoroughly asses your current situation and ensure that he has the tools that are required to get the job done right first time. 
If you need you drain snaked, we will get it done in the best way and ensure that all the debris is cleared from the drain so you no longer have to deal with any clogs. 
To schedule an appointment with one of our Cory Merrill plumbers or for more information, call us today at (720) 664-8988
About Cory Merrill
The Cory-Merrill area lies southern of Bonnie Brae, east of Washington Park, as well as south of University Park. Cory-Merrill is located southeast of downtown in an area recognized as Denver SouthEast.
For an average-size single-family area, Cory-Merrill Denver real estate is in the midst of a building evolution. It is located southeast of midtown as well as is surrounded by University Blvd to the west, I-25 to the south, Colorado Blvd to the east, as well as Mississippi Avenue to the north.
We Stand Behind the Work that We Do
For our experienced technicians, plumbing is the art and science of making sure that your systems are sound and operating correctly. We take a creative approach to problem-solving, as no two situations are identical.  Whether it is a toilet replacement, or any other type of plumbing situation or problem, be assured that we will take care of the problem as soon as possible.
We offer honest and trustworthy services
24/7 emergency services are available
We warranty all of our work with a one-year warranty
We pride ourselves on our hard work and craftsmanship
Our work reflects our skills as experienced technicians
Some of the many reasons why our customers love the work that we do include:
Coming Up with Alternative Solutions
At Drain Pros Plumbing, we live up to our name because of our ability to come up with solutions to every problem that are affordable and efficient. Our Denver plumbing company is fully committed to ensuring the optimal function of your pipes and plumbing appliances, which is why customers rely on us to provide them with efficient solutions that they can count on.
Types of Plumbing Services We Offer
Offering 24/7 Emergency Services
Should you be faced with a plumbing emergency, the two most important things to do are to stay calm and to reach for the phone. We are available at all hours of the day to tackle virtually any emergency service that you are facing.
If you have a burst pipe, make your way to the water shut-off valves as soon as possible, if it is safe to do so. Suspending the use of any of your plumbing fixtures is the best thing you can do until we arrive. Since we are the best plumbing services company in Denver, your safety is very important to us.  This is why you should call us today for a plumbing service estimate from Denver's top rated plumbers.