CASTLE ROCK COLORADO PLUMBER
Plumbers in Castle Rock Colorado
Honest, Local & Knowledgeable Plumbers
Castle Rock Plumber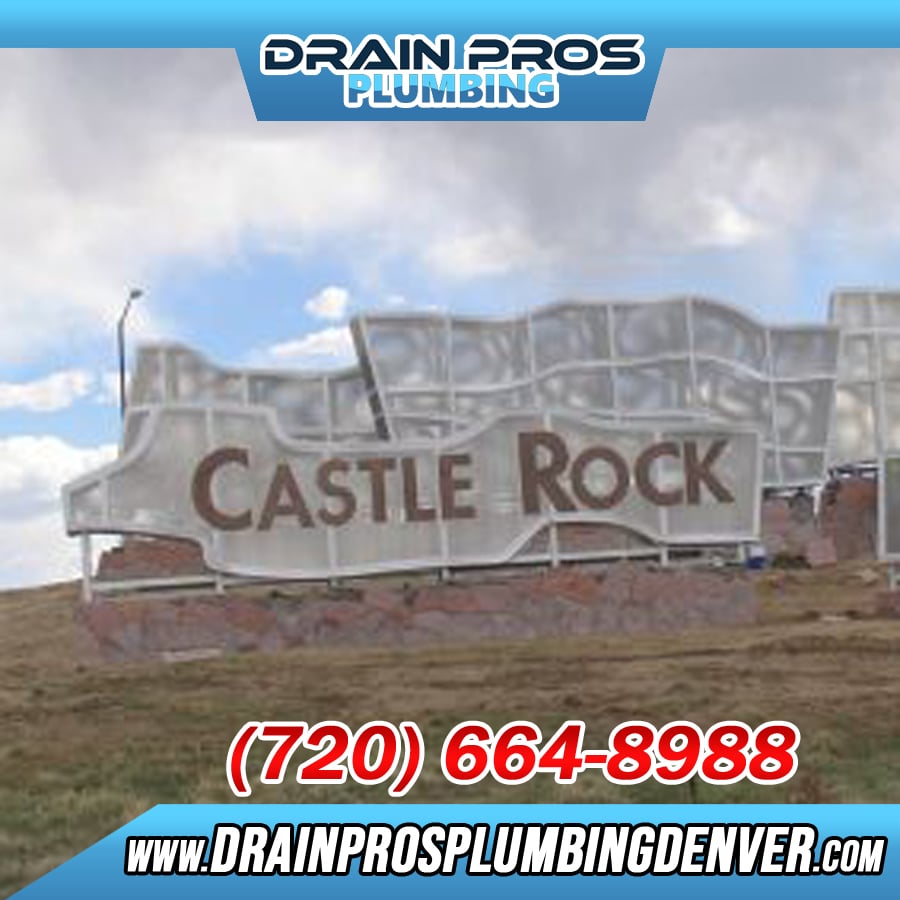 At Drain Pros Plumbing, we are happy to offer our top-notch Castle Rock plumbers to the local homes and businesses. Whether it be installation work or repair, our plumbing team can handle it for you, no matter how big or small. 
The plumbing services we provide are competitively priced, and we ensure value for your money. We offer 24/7, 365 days a year emergency plumbing services. 
At Drain Pros Plumbing, we take pride in being one of the top Castle Rock plumbers, and we have been providing high-quality plumbing services for the past several years. Our employees are carefully screened to ensure that they meet our company's ethical standards. 
As a locally owned and operated business, our Castle Rock plumbers can help you with installation and repair work. They are fully equipped with the latest plumbing equipment to help and detect the plumbing issue at your home or business location. 
The expertise of our Castle Rock plumbers from Drain Pros Plumbing is beyond your expectations. If your home or office is experiencing any recurring plumbing issues, we can help you with getting it fixed in the least time possible. 
At Drain Pros Plumbing, we are so confident that we guarantee the services we provide. To schedule an appointment with one of our plumbers or for more information, call us today at (720) 664-8988
About Capitol Hill
Castle Rock is a town located in Douglas County in the US state of Colorado. In 2000 it had a population of 44,369 inhabitants and also a population density of 247.1 individuals per km ².
According to the Demographics Bureau in 2000, the typical earnings per family in the community was $ 69,138, and the typical earnings per family was $ 72,563. Male had an average income of $ 47,626 compared to $ 32,328 for ladies. The per capita income for the town was $ 26,760. About 3.6% of the populace was below the poverty line.
We Stand Behind the Work that We Do
For our experienced technicians, plumbing is the art and science of making sure that your systems are sound and operating correctly. We take a creative approach to problem-solving, as no two situations are identical.  Whether it is a toilet replacement, or any other type of plumbing situation or problem, be assured that we will take care of the problem as soon as possible.
We offer honest and trustworthy services
24/7 emergency services are available
We warranty all of our work with a one-year warranty
We pride ourselves on our hard work and craftsmanship
Our work reflects our skills as experienced technicians
Some of the many reasons why our customers love the work that we do include:
Coming Up with Alternative Solutions
At Drain Pros Plumbing, we live up to our name because of our ability to come up with solutions to every problem that are affordable and efficient. Our Denver plumbing company is fully committed to ensuring the optimal function of your pipes and plumbing appliances, which is why customers rely on us to provide them with efficient solutions that they can count on.
Types of Plumbing Services We Offer
Offering 24/7 Emergency Services
Should you be faced with a plumbing emergency, the two most important things to do are to stay calm and to reach for the phone. We are available at all hours of the day to tackle virtually any emergency service that you are facing.
If you have a burst pipe, make your way to the water shut-off valves as soon as possible, if it is safe to do so. Suspending the use of any of your plumbing fixtures is the best thing you can do until we arrive. Since we are the best plumbing services company in Denver, your safety is very important to us.  This is why you should call us today for a plumbing service estimate from Denver's top rated plumbers.