Garbage Disposal Installation and Repair in Denver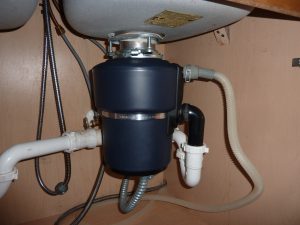 Garbage disposals have become a necessary part of a kitchen's appliance package, just like a sink and faucet.  Without them, disposing of food residue can become tiresome and even expensive if your kitchen drains keep backing up and you need to keep calling a plumber to bail you out.
Garbage disposals are just one of the many things that the best garbage disposal installation and repair company in Denver can handle when it comes to your residential or commercial plumbing needs, so whether you want to choose your own and have us install it or whether you wish to have us select and install one for you, or even if you need repairs made to an existing garbage disposal, Plumbing & Drains Solutions can ensure that all of your garbage disposal selection, installation and repair needs are met.
Our experienced and certified technicians are trained in the very latest repair and installation techniques, so no matter whether you are selecting a new garbage disposal, having a garbage disposal installed or having an old garbage disposal repaired, our professional and courteous staff will be able to take care of your needs in a timely and efficient manner and with the attention to detail that has made Plumbing & Drains Solutions the top name for all your plumbing needs.
Call the best garbage disposal installation and repair company in Denver today for a plumbing service estimate from Denver's top rated plumbers.